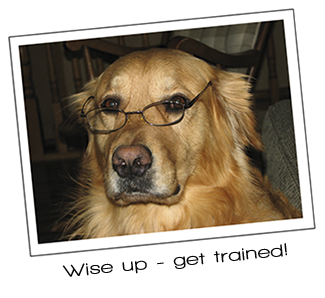 The Training School
The Gold Lead School for Dogs is located on twenty spacious, treed acres 15 minutes northeast of Winnipeg in Cooks Creek, Manitoba. The top 3 acres around the house and training hall are fenced in, allowing for a balanced approach to training as many of the classes may be held outdoors, weather permitting.
Sharon trains all the dogs herself and has a wide variety of experience with many different breeds and temperaments of dogs. She gained national recognition with Kayla, who was the top flat- coated retriever in Canada for three years and twice achieved "Top Obedience Dog in Canada" with Tess, her tricolor Border Collie.
A trainer since 1984, Sharon has an uncanny knack for understanding and relating to dogs. She has also been responsible for successfully helping many people with their canine behavioural concerns.
Classes offered
The Gold Lead offers an assortment of classes for your dog. Both private and group classes are available.
You may book private lessons to work individually with Sharon or you may participate with a small number of dogs and owners, in group classes.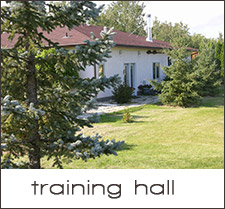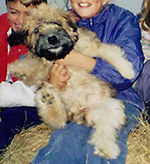 In-Home Puppy Classes:
-offered on an individual basis, for puppies who have not yet had their 2nd set of shots
-helps ease the adjustment to your new pet
-helps prevent potential problems
-lays a foundation for future obedience training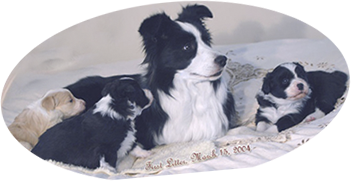 Puppy Kindergarden
For puppies 3-6 months of age:
Each class consists of a:
-socialization period where puppies interact with each other
-pratical component, where puppies learn the foundation of basic obedience, in a positive, motivational manner
-a problem-solving portion, where individual concerns such as biting, barking, digging, house training are addressed
Beginner Obedience
For dogs 5-6 months of age:
-classes include come, sit, down,
stay, heel and much more.
-time allocated in each class for problem solving and individual concerns.
Competitive obedience
Classes are for the more serious trainer, who simply wants a better behaved dog or,
-wishes to compete in CKC and AKC events with purebred dogs or,
-in AMBOUR and UKC trials with Crossbred dogs.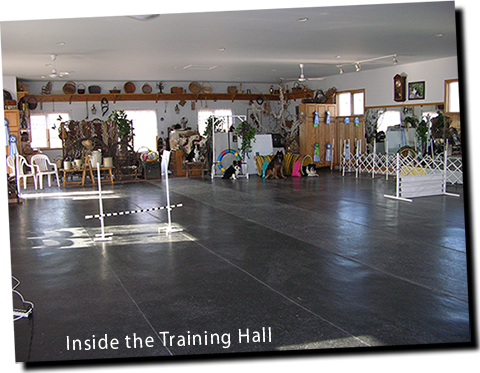 Canine Good Citizen Classes
The goal is to teach the dog to behave not only at home but also to behave reliably in very distracting, public areas.

Exercises include:
- accepting a friendly stranger,
- sitting while being petted,
- welcoming grooming,
- walking on a loose leash and
- behaving politely around other dogs.

This course is of particular interest to those people who wish to use their dogs for pet therapy, agility or competition obedience.
Agility - Novice
In this class basic obedience is a prerequisite.
Includes such aspects of training as clicker training, targeting, contacts and heeling on both sides.
Equipment taught includes the tunnel, tire, table, jumps, weave poles and the chute. General obedience, particulalry the stays, are reinforced.
Agility - Intermediate
Builds on the previous class to include the dog walk, a-frame, teeter-totter, sequences and handler turns.
Rally-O
Provides for an enthusiastic fun-filled experience for both dogs and handlers. An advanced level for dogs who have basic (Adult) household obedience.
Consists of over 40 obedience moves. Signs followed logically provide a sequence for the course. Requires a brisk pace and a positive attitude. A challenge that improves heeling and teamwork.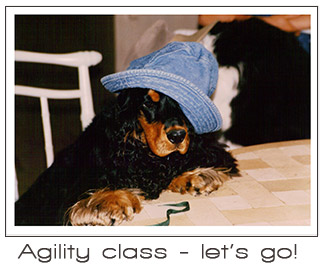 Tricks Class



This class is for both the young and the young at
heart. It actually requires only Basic (Adult)
household obedience as a prerequisite.

Easy to learn tricks include weaving, turns, go outs,
walking backwards, targeting, touch and tap, waving,
as well as, hold and carry and many other
interesting moves.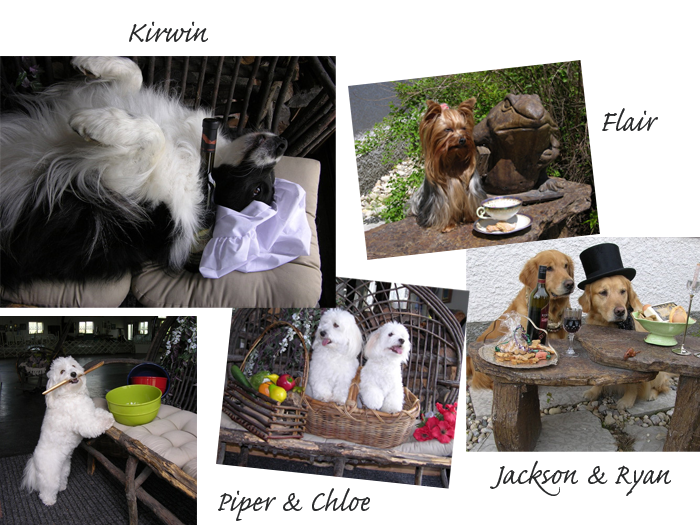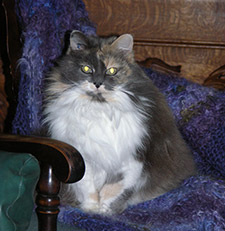 The Cats
Meet "
Silly Tilly
" and "
Bilo
", the training hall cats- who are occasionally seconded, under protest of course, to teach recalcitrant rovers the finer aspects of FELINE etiquette.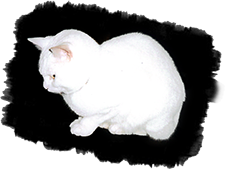 CLASS SCHEDULE:
Each Training Session consists of 6 Classes.
Classes start approximately every 2 months and are one hour in length.

Mondays
6:30 – 7:30 pm – Puppy Class
7:30 – 8:30 pm – Adult Class – Level I


Tuesdays

6:30 – 7:30 pm – Advanced Obedience or Rally O – Level I or II
7:30 – 8:30pm -- Competition Obedience
Wednesdays

6:30 – 7:30 pm – Tricks Class – Level I or II
7:30 – 8:30 pm – Agility – Level I or II
* In the summer, Agility & Canine Good Citizen classes are offered.
Sundays

2:30 – 3:30 pm – Puppy Class
3:30 – 4:30 pm – Beginner Adult Class
* Individuals requiring assistance with specific Behavior Problems may wish to consider a private lesson.
These lessons are generally held during the day, as time permits.

** You may contact the Gold Lead directly for specific start dates of classes.

*** Please complete a registration form & bring it with you to your first class.

***PLEASE FILL OUT OUR
REGISTRATION FORM
BEFORE YOUR FIRST CLASS.***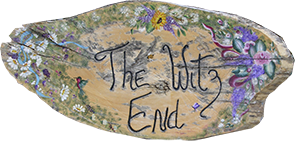 Some years ago, the training school was aptly named "The Witz End" by one of Sharon's students, who playfully noted that people frequently sought her advice when they were at their wits end!